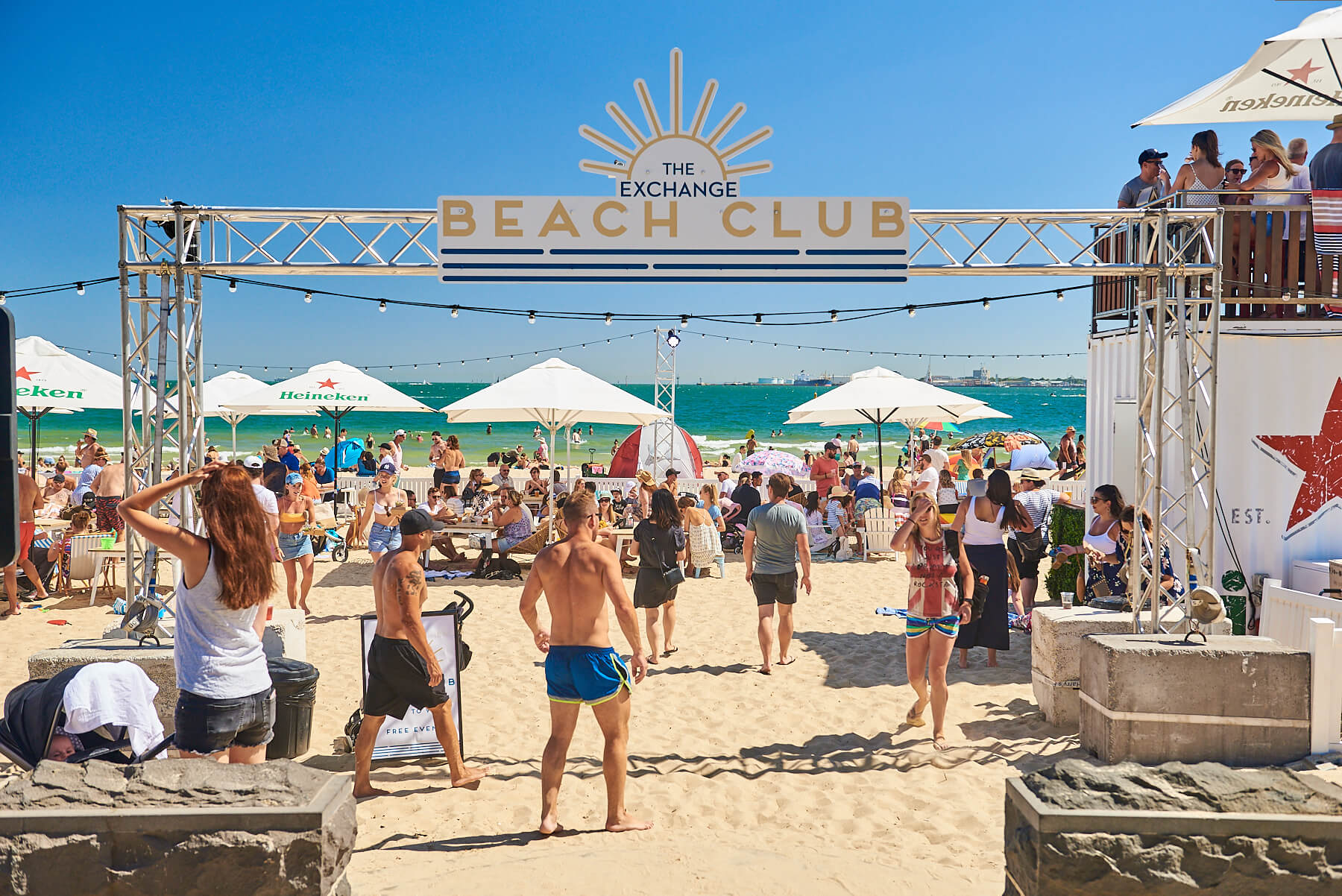 Date: 30th January 2020
Our resident pop-up beach club has opened it's doors on Port Melbourne beach for four-weeks only until February 24. Hosted by The Exchange you can now enjoy the beautiful blue ocean and white sands of Port Melbourne beach with a drink in hand!
The beach club is open from noon until 9:00pm each day and features chic beach umbrellas and lounges, live entertainment, plenty of food, beer on tap, cocktails and even some volleyball.
It's free to enter so come down and enjoy some ice cold cocktails, fish and chips or even a spot of ice cream as the sun sets on our lovely local beach.
We'll see you on the beach!
Image via The Exchange, more information available https://www.exchangebeachclub.com.au/