How to improve my house during isolation. 
10 Tips.
Been thinking of renovating? Considering selling? Or maybe you've just been sitting at home for the last four weeks of Australia's isolation analysing all the little niggles of your home.
The good news is there are tonnes of ways you can improve the value of your home yourself!
We have listed ten key ways below, but if you would like a personal list we can tailor to your home then give us a call on 9645 2411 and we can organise this as part of a complimentary appraisal!
Paint the bedrooms
Your bedroom should be an expression of your personal taste and style, so if it feels a tad drab why not pick a new hue that's more you?
A new coat of paint is the easiest and most cost-effective way to refresh the look of your home while boosting value. A feature wall can be an easy and satisfying way to start, but if you're feeling adventurous, why not update the whole house?
Paint your window frames
Often we resign ourselves to accepting the window frames we already have. Even when painting our walls they often go overlooked. Painting the window frames a shade of white could help lighten your space and make it appear more modern.
Add visual space to your kitchen
Painting your cabinet doors is another achievable weekend makeover that can turn a whole room around. However, it can be slightly more complicated than painting your walls.
Ask buyers what room is important and they'll often say the kitchen. If you want your kitchen to appear bigger than it is then focus on giving the eye a vertical path to follow. This small movement increases the apparent height of the ceiling. Simple ways to achieve this include;
Keeping it light and bright with white paint – it will reflect light,
enhancing the sense of space and making the walls recede.
For those a little bit braver, try contrasting your lower level cabinets with darker hues to your benches and top cabinets with lighter tones todraw your eyes upwards
Take it a step further by replacing some of your cabinet doors with solid fronts with glass. This helps pull the eye past the cabinet frame into the depths of the cabinets – it also makes finding things easier!
Consider bringing the eye to the height of the ceiling by displaying some of your prints, decorative plates or vases on the soffit above your cabinets.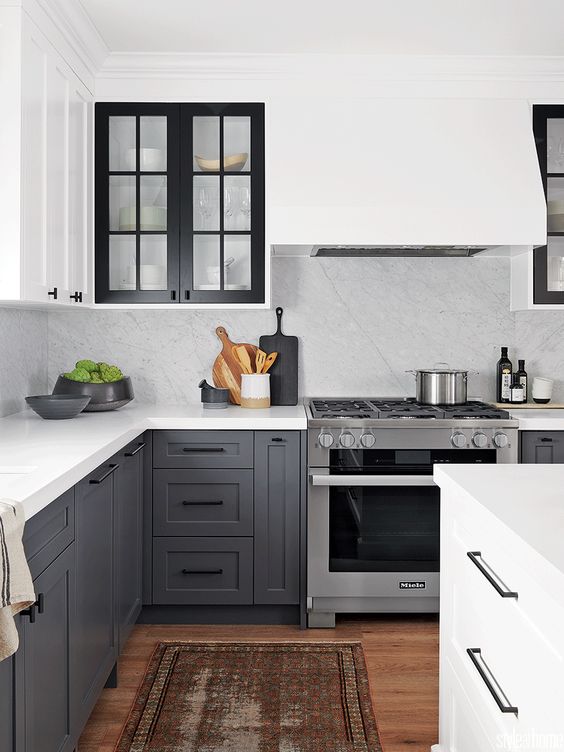 Image via Style at Home
Update your fixtures and knobs
When working on a budget a few switched out taps and door handles can make a huge difference, particularly when trying to modernise an older home.
Faucet repairs can be relatively easy to manage with a plumber and will add an instant improvement to your bathroom, plus it may even save you on the water bill!
Tip: Focus on clean, attractive, but neutral fixtures so that your home has wide appeal when it comes to selling. If you are choosing from a few and would like some advice on what buyers would like – give us a call.
Let there be light
When showing a home it should be light and bright. Adding a few more lamps here and there and ensuring you have new, LED bulbs can make a massive difference. Particularly when working with a semi-attached or attached home like many of the Victorians around Port Melbourne!
Everything should have a home
We all know the problems that come with no storage. Things – papers, cords, knick-knacks, half empty bottles of moisturisers, just seem to gather! Unless you're converting to minimalism, zero storage space will be a shortfall for potential buyers.
Think about installing more storage – open shelves in the kitchen, bathroom and laundry, hooks on the bedroom doors and filing boxes. Try and identify a home for all of your items, this will help you keep things in place so that by the time you start showing your home you have a neat and tidy feel already in place.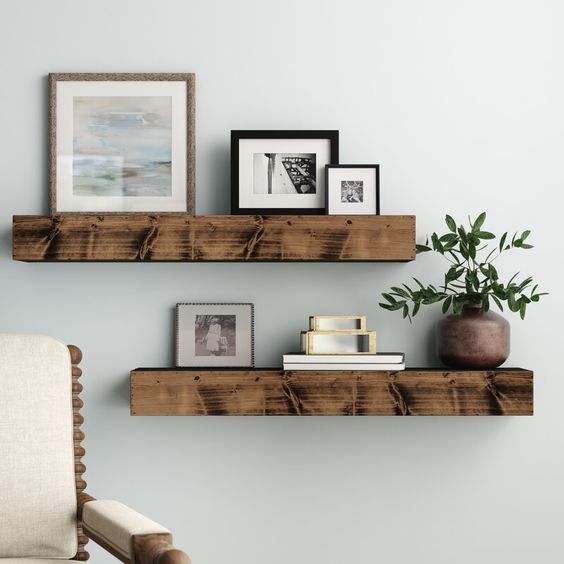 Image and shelves via Wayfair
Exercise that green thumb
Curb appeal is an important element to any sale – we're talking love at first sight here. One step towards this is a lush, green garden to greet you.
Walk outside and take a good, hard look at your garden – is it tidy? Are there weeds? Is it exciting and nice to look at? Are there bright, varietal plants to catch the buyers eye?
If you have a longer term sale in mind consider landscaping improvements that will mature over time such as replanting new trees, flower beds, hedges and ferns. Make sure you follow planned symmetry and structure to achieve a nice, tidy, well cared for look. Tip: When looking at trees consider their cooling properties; a well planted tree can cut cooling costs by almost 40%
When thinking short term consider finding some mature pot plants such as succulents and cacti to fill the gaps where you lack established plants. Just make sure you include these as chattel in the contract of sale if you plan on taking them with you.
Tip: If you're looking for an easy way to add visual interest, and spice up your cooking, why not look at Frank Gordon's 12 month vegetable gardening guide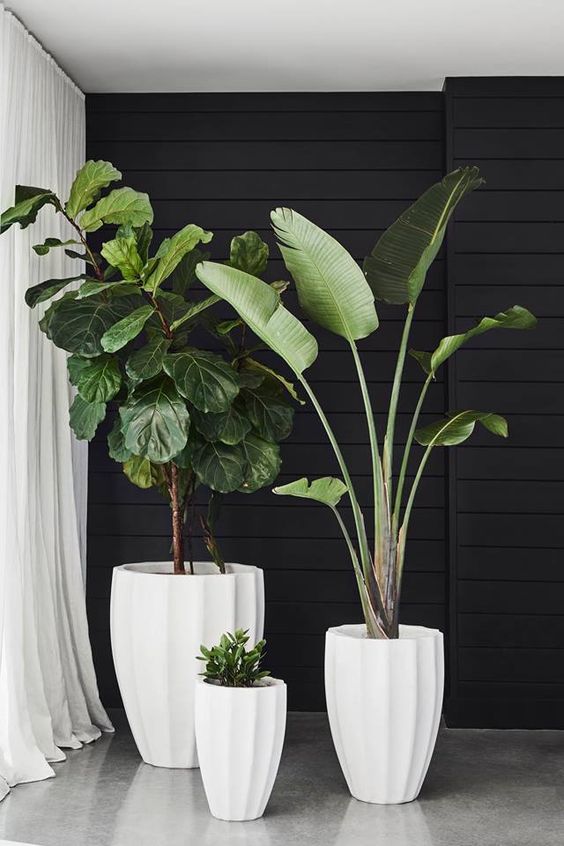 Image via Coco Republic
Paint the fence
Adding a fence can be expensive but a bit of home sanding and painting is a great way of improving the look. While you're at it why not paint the front door to match? Tip: Vibrant doors such as red and blue sure are eye catching but you might want to double check if there are any heritage rules in your street that will prohibit this.
De-clutter and bring the joy
It's true what they say, you can find true joy and accomplishment in decluttering your home. If you're thinking of selling your home this is an inevitable task, so why not get a head-start?
The trick to decluttering is setting clear plans and deadlines to make sure you don't get off track. Plan which rooms you want to tackle first then go room by room setting a time limit. Say 3 hours for the bigger projects such as the bedroom, and a shorter limit, say 45 minutes, for the bathroom. Move swiftly as the moment you get distracted down memory lane, you'll break the zone. One tip – create a "indecision" pile for the objects that start to distract. Leave them for the end and tackle them at a slower speed.
Tip: Every time you hold an object ask yourself – Do I need this, when was the last time I used this, does this bring me absolute joy?
For more information on the Marie Kondo Method – try this article by Happy DIY Home or by Good House Keeping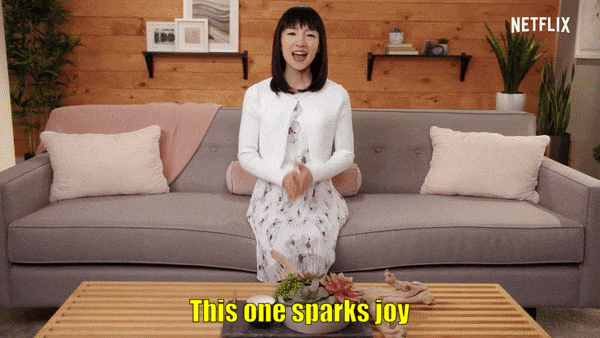 Bring out your inner decorator
When it comes to getting the best sale price, Frank Gordon believes working with a professional decorator can really help. When staging we have part and full staging options. By investing in some affordable interior pieces such as prints, rugs, lamps and indoor plants we will have more to work with when it comes to planning our look!